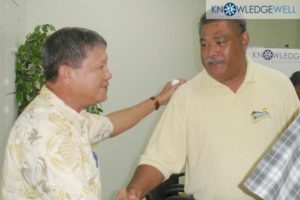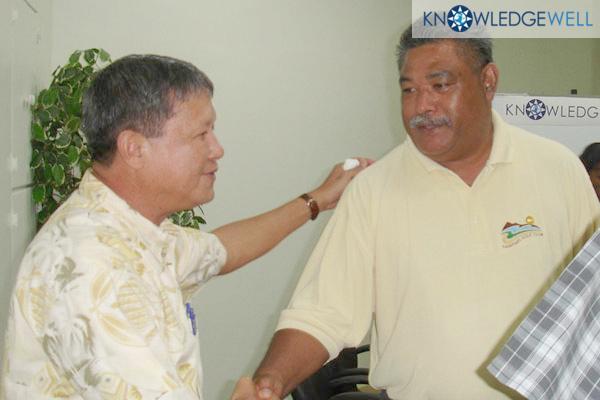 How are projects selected?
In our first decade, projects were selected during Area Leadership Forums- a stakeholder event where projects are submitted for consideration. However, other projects which do not require travel are not limited to this process. Other projects are initiated by volunteers who want to leverage their time to create value by delivering their expertise.
How are projects selected now?
Beginning in 2020, our new project selection process is led by Pacific expedition volunteers on site in country led by national national leaders. Our first Pacific expedition, in 2020 Palau, led to two new projects for Palau based on suggestions from national leaders. the 2020 Palau team then voted on the two most likely to be delivered in the upcoming months and reported back to the national leaders. Both projects were filled by the volunteers' network within one month of returning home.
How are projects funded?
There are a variety of ways projects are funded. KnowledgeWell has executed numerous projects thanks to Grants as well as employer and individual contributors. Expeditions are self funded by the volunteers.
I see many Doctors and other Volunteers with PhD's, do I have to have a terminal degree in order to volunteer?
No. A terminal degree is not required to share. Of the 20 team members on the Palau 2020 team, one was a bee keeper and one a tap dancer. Both were able to share their expertise in Palau.

I am a student with no professional expertise, can I join an expedition?

Yes. KnowledgeWell's goal is to deliver knowledge and expertise. We are KnoweldgeWell- the Well one draws Knowledge from. Students are most welcome. Your cognate or major is your academic focus and many would be interested in your knowledge.
What makes the new Pacific expeditions like the one in Palau in 2020 and the 5M Island Hopping expeditions different that previous volunteer experiences over the past 15 years?

This is a volunteer experience to share with your networks- family, friends, colleagues. Your volunteer team listens to national leaders and you, under their guidance, choose KnowledgeWell's future volunteer projects.

All-Volunteer US 501c3 Nonprofit Organization Celebrating over 15 Years of Volunteer Service.
2020 Launched All-Volunteer Ventures:
www.FarmingWell.org – a NC State University Faculty and Student Partnership
www.ClimateWell.org – world's first Climate news aggregator, UNC eship student initiative