AEC, ENI Construction: Events and Projects
Thank you to our AEC- Architecture Engineering Construction, ENI- Engineering Natural Resources Infrastructure, Land Surveying and GIS Volunteers over the years. Thanks to these volunteers, KnowledgeWell has been able to deliver meaningful events which focus on new industry technologies as well as many "firsts" through our volunteer teams. These include the first hybrid live/virtual AEC ENI Construction events in 2005, the first infrastructure "broadcast" from the FSM College of Micronesia, the first 3D Landfill model and other historic preservation projects using AR/VR technologies. According to volunteer Pete Kelsey, KnowledgeWell volunteers were the first to combine marine and terrestrial 3D models. See video below.
This AEC ENI Construction industry knowledge comprises over 80% of the expertise requests. New solutions create value for the local governments, nonprofits and the private sector. In this data lifecycle, one can focus on strategies throughout. For example, focusing on the end of life or reuse of a building, bridge or highway is an important social return for KnowledgeWell. Our series touches on all aspects of the life cycle, strategies for community leaders with a special emphasis on the "Beginning of BIM"- the actual collection of the data. Volunteers in FSM have focused on collecting data and creating models- including VR & Augmented Reality- for the peoples of the FSM (Federated States of Micronesia).
New technology solutions have been highlighted in these US events for over a decade- from DC to Guam- through KnowledgeWell's Professional Solutions event series. These solutions help leaders of any community with a number of challenges- from infrastructure to historic preservation to threats such as rising sea levels. AEC ENI Construction and related technologies enable KnowledgeWell volunteers to empower local leaders to make wise choices to meet a range of challenges.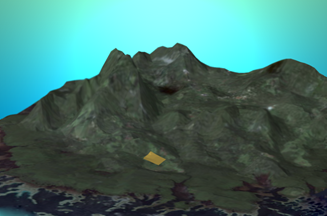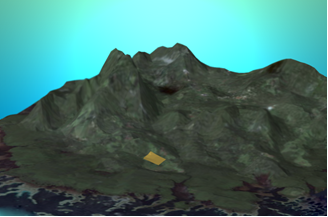 2009 3D Model with Landfill Inset- Project Featured in Industry Trade Magazine. Thanks to KnowledgeWell teams.
AEC Professionals have benefited from:
Education and Learning Opportunities
All-Volunteer US 501c3 Nonprofit Organization Celebrating over 15 Years of Volunteer Service.